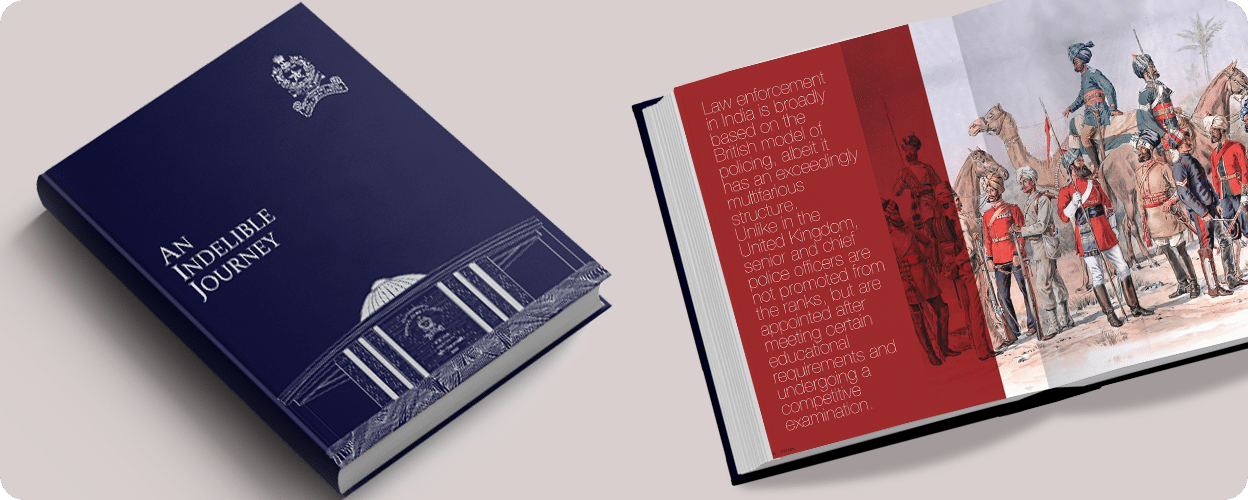 'I slept and dreamt that life was joy. I awoke and saw that life was service. I acted and behold, service was joy. Rabindranath Tagore
___
An ineffable sea of joy percolated when we shook hands with the stalwarts of SVP NPA, the acronym for Sardar Vallabhbhai Patel National Police Academy, Hyderabad.
Our creative excellence played a newer league with this client whose vision in verbatim is to 'incessantly endeavor to be the global center of excellence in formal police training', coupled with a wonderful mission: Sensitized Police for Empowered Society. Which implies, the civil force of a state is responsible for the prevention and detection of crime and the maintenance of public order.
We were thrilled to handle their initial integral branding exercise: a Special Magazine that unfolded when our Hon'ble Prime Minister, Shri Narendra Damodardas Modi visited this Academy during November, 2016. In betwixt we designed and executed SVP NPA desk almanac 2017!
___
20 exciting stories contributed by varied IPS Officers across the nation is caged in this magazine. Nail-biting narratives will send a chill down your spine, be it on 'world's largest border guarding force' or on 'improving image of police' or 'the role of Greyhounds', 'contribution of BSF' and much more.
I am sure it would act to ignite your eagerness to know what's more inside:
The core aim of the National Police Academy is to relentlessly prepare leaders for the Indian Police, who will lead or command the force with courage, uprightness, dedication and with a profound sense of service to the people.
The Academy will endeavor to instill in them, such values and norms that would empower them to serve the people better.
Essentially, it will strive to inculcate integrity of the highest order, sensitivity to aspirations of people in a fast changing social and economic milieu, respect for human rights, broad liberal perspective of law and justice, high standard of professionalism, physical fitness and mental alertness.
Mark David
Creative Content Director
EyeCatch – Branding | Advertising | Digital | Interiors